Structured Sober Living: Your Life In A Day
Here is quick overview of our daily life. Naturally, times and activities will vary, but only slightly. We find that a consistent and dependable pace promotes more inner peace, motivation, and program investment. Not all program elements are included for the sake of simplicity. We offer a "cafeteria" style approach choice is hands of Members, can discover for himself what works best for his own program of discovery and transformation. Also, leave plenty of open space is room for Member to decide use his time, or ask for help in doing. Teaching time management in real time!
The Greater The Effort The Greater The Reward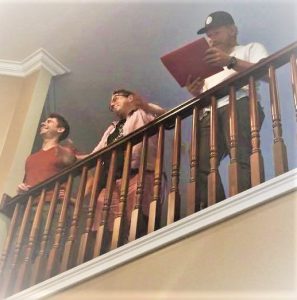 We use tiered system to both track and encourage member participation in various aspect of program. Members are both individually encouraged and supported by the group to do well. Members earn public commendations and, if needed warnings. Three of either these equal reward/demerit. If Member earns demerit, can reverse it something demonstrably good, for community around, and for himself. And if house earns commendation for week… special activity awaits! We must have "hard and fast" rules, the ensure community cohesion. We'd much rather focus on good things can earn together by doing the first right thing (always catch doing something good!).
Consistency, With Room To Breathe
We wake up as the sun rises over the slopes of the Blue Ridge mountains, and we begin with a morning meditation at 9:15. Seeking the "still small voice" while focusing on the day's reading, we recognize that meditation doesn't mean the same thing to everyone, and lead a variety of different meditative exercises while the brain awakens. After this contemplative space, we plan our day, taking note of appointments, preferred meeting venues, work/school schedules, and work assignments to be done on our properties. Television/video streaming, gaming, and other forms of recreational technology are powered down from 11-4pm during the week. Newer members will be focusing on finding their "niche" in a supportive manner, whether it's vocational pursuits, education, or ongoing community-based treatment. Dinners are preferably home-based, cooking together and learning from each other. We host an open public meeting weekly, and we welcome Alumni, Sponsors, and other Allies to join us. Our evenings have regular check-in or structured meeting. Drug and Alcohol Screening is random, and weighted per history.
During that first four weeks of Member's stay, are expected to attend our scheduled activities, among the greatest values offer. Certain aspects of our Program Schedule remain mandatory, for group cohesion, while allowing for choice elsewhere, giving the Member sense of ownership.